Warsaw, Mokotów – Stegny,
122 Wilanowska Avenue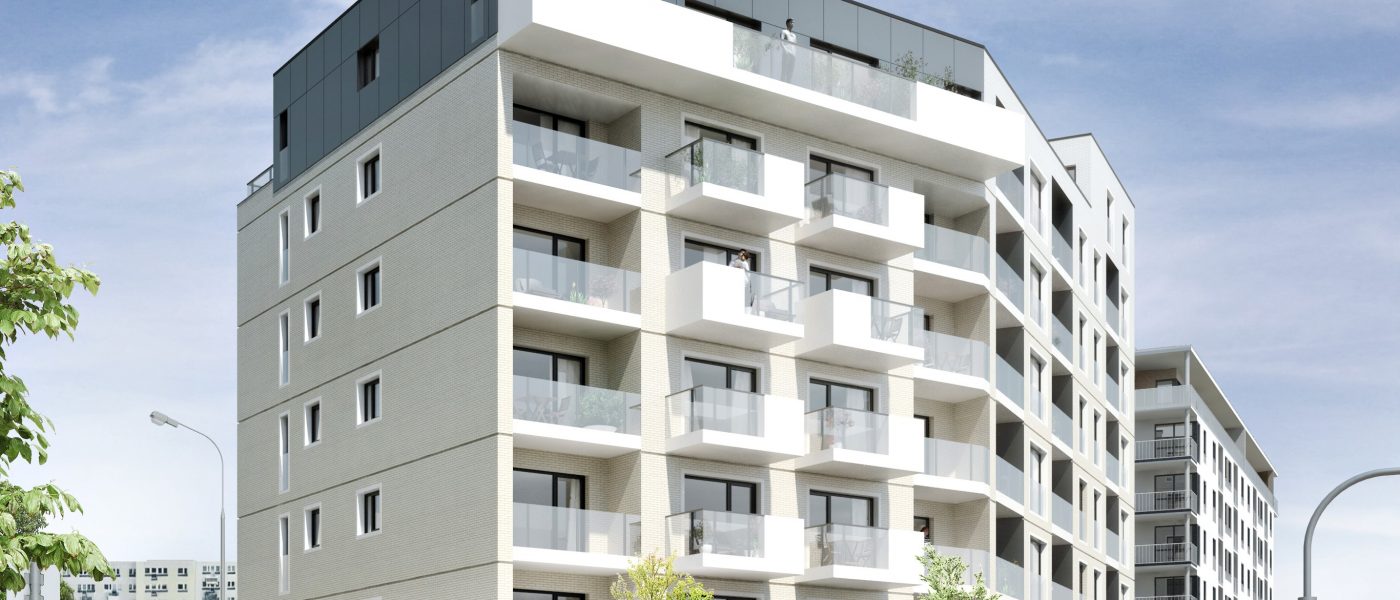 Warsaw, Mokotów – Stegny,
122 Wilanowska Avenue
Choose your apartment on a 3D model
List of apartments
There are 106 apartments in this investment waiting for you!
Choose the form of presentation:


10 min
to Metro Wilanowska
15 min
to Galeria Mokotów
5 min
to Dolinka Służewiecka Garden
A diverse range of housing
Osiedle Wilanowska is a modern residential building located in the Stegny, part of Mokotów district, between Śródziemnomorska Street and Wilanowska Avenue.
The project will comprise 106 apartments and 4 commercial premises. Functional studios and spacious apartments of various sizes, ranging from 25 to 87 sqm, will meet all the needs of future owners. Each apartment will have a balcony or a loggia, and ground-floor apartments will have gardens. A great advantage for residents will be an underground garage for 120 parking spaces and an overground charging station for electric cars.
The planned date of delivery of the apartments for use is the second quarter of 2022.
Benefits of the neighbourhood

Wilanowska is an investment located in Mokotów, in the Stare Stegny area between Wilanowska Avenue and Śródziemnomorska Street.
Extensive service infrastructure, including schools and kindergartens, health centers, numerous green areas, bicycle paths, and very good communication with the Centre, creates ideal conditions for living and thriving.
Advantages of living in
Osiedle Wilanowska
Shopping
malls in
the vicinity
Spacious
and functional
apartments
The peaceful and
intimate character
of the estate
The proximity
of green
areas
Commercial Units

Retail units are located on the ground floor of the building and complement the already extensive service infrastructure in the immediate area. Retail units are an essential part of the project, and the services they provide are an additional benefit for homeowners and the entire local community.
Select the unit you are interested in to see the architectural plan.